Sales invoice and inventory tracking software that does it all


Sell, ship, and invoice in one place
Most sales systems feature inventory as an add-on, but we built inFlow with inventory tracking and the entire sales workflow at its core. This deep integration improves communication between your teams and helps you get orders out faster.
See what you can fulfill right now
With inFlow you'll know exactly which orders you can fulfill now, or which ones you may need to reorder for. You can even prioritize orders and sort them by quickly dragging and dropping.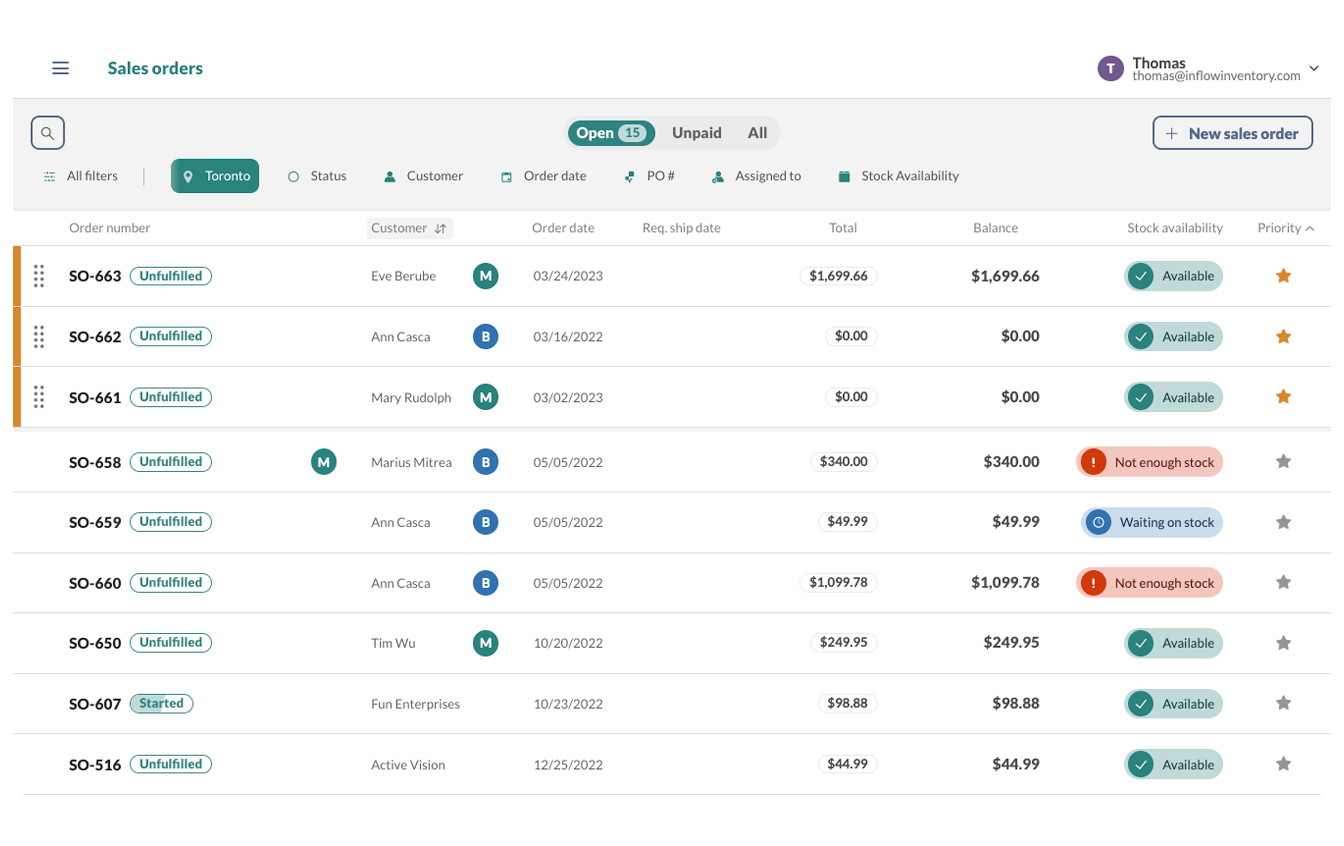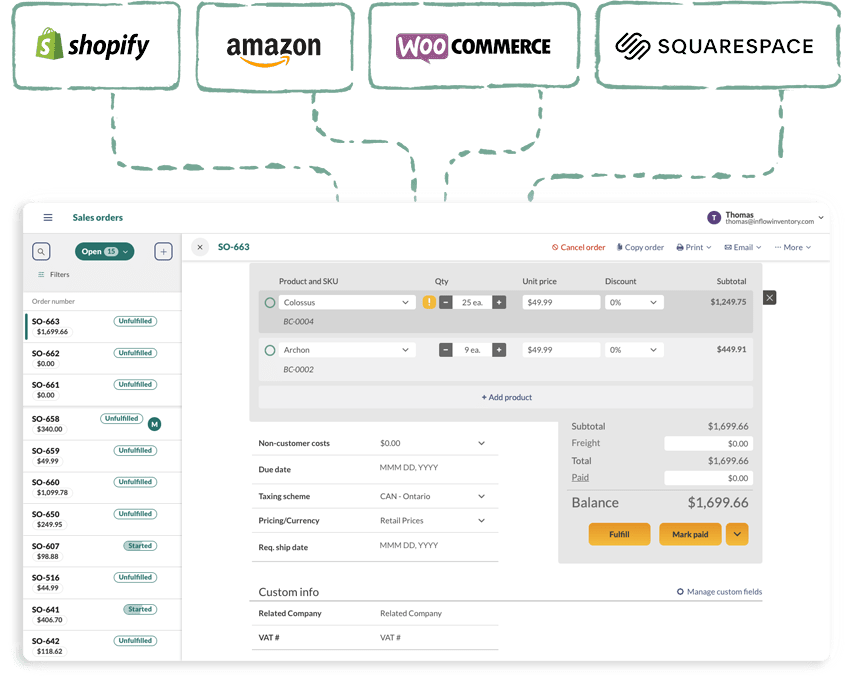 A command center for your sales 
inFlow helps you sell from anywhere—from the laptop at your desk or the smartphone in your pocket—with full access to sales history and current inventory levels.
You can also pull in ecommerce sales from over 30 ecommerce platforms, including Shopify and Amazon. 
When it's time to ship an order, inFlow can speed this workflow up, too. Thanks to a partnership with EasyPost, you can quickly compare carrier rates from USPS, UPS, DHL, FedEx, and more.
Buy, edit, and print your mailing labels without ever leaving having to inFlow. Once an order is shipped, inFlow can also email the tracking number to your customer, automatically.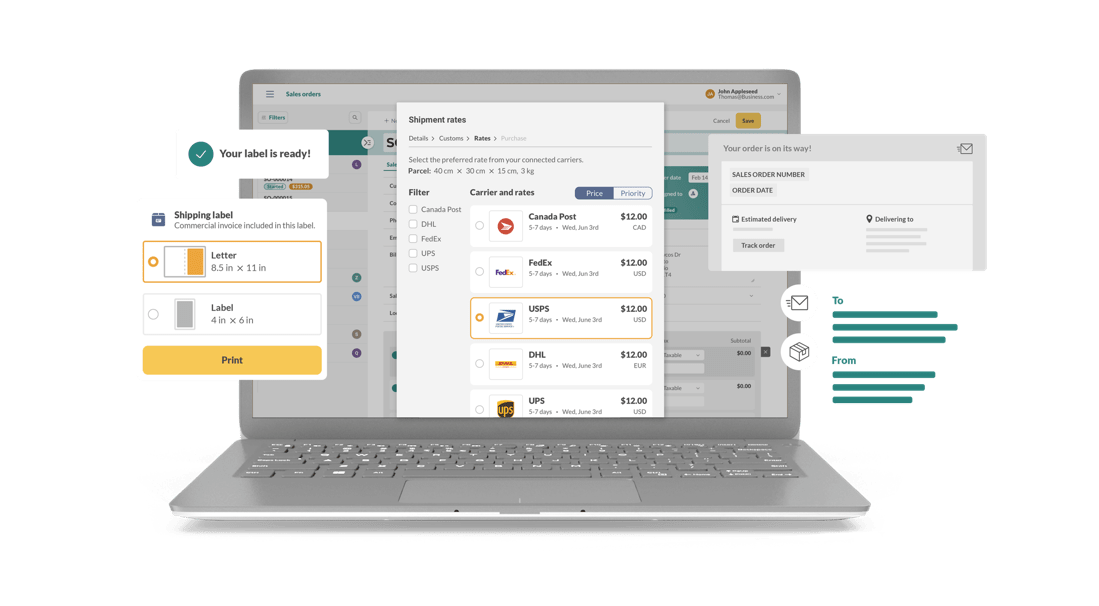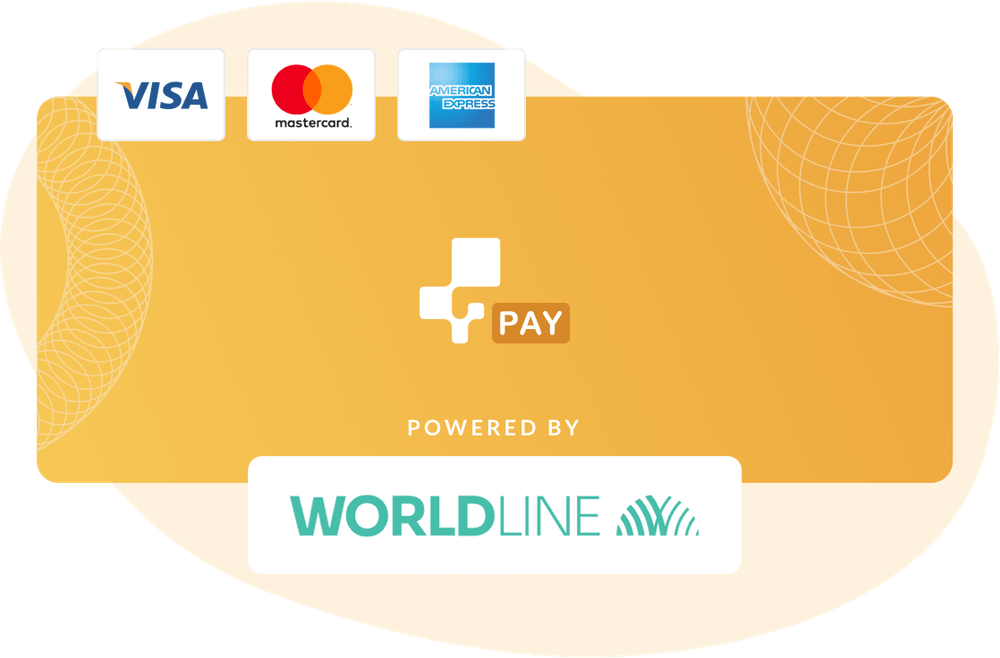 Send invoices, receive payments
inFlow doesn't just improve selling and shipping—transactions are smoother, too. Your customers can pay for invoices right from their browser (through Visa, Mastercard, or American Express).
You can also create Showrooms in just a few clicks. Invite customers to a Showroom to let them browse your catalog and pay for orders online (Payments in US & Canada only). 
Send sales directly to QuickBooks Online or Xero
It's vital to record the inflows and outflows at your business, but nobody likes to enter information twice. inFlow can automatically push sales, purchases, and inventory value directly to QuickBooks Online or Xero.
So you can rest easy knowing your finances are being updated while you work.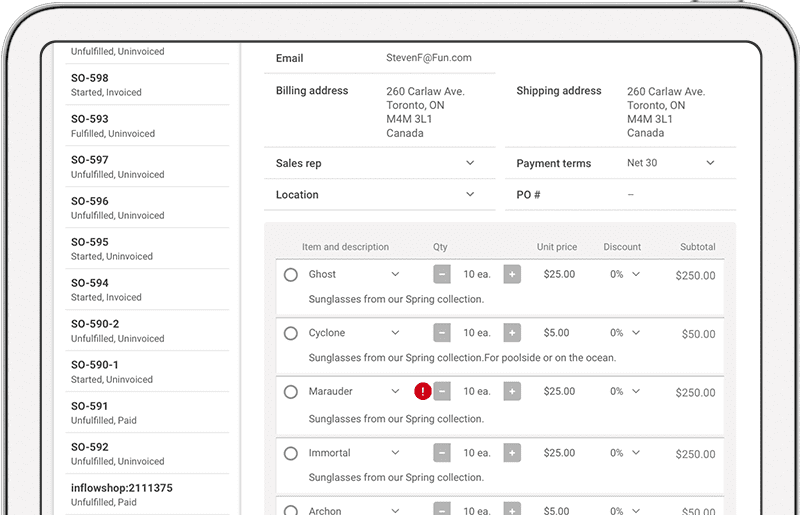 Make the next sale easier with inFlow