Measure once, build once–
with great manufacturing software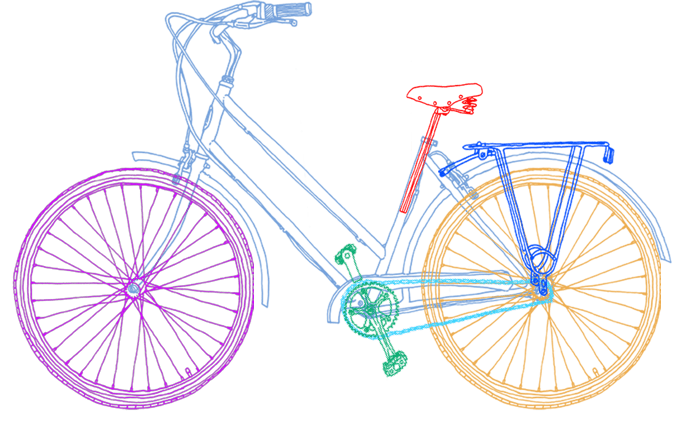 inFlow tracks components and quantities so you can focus on the build
Checking on stock levels for an assembly is time-consuming. Our manufacturing software reduces manual checks by updating inventory in real time. So whether it's a simple kit or a multi-layered assembly, one look at inFlow shows you what it will cost and how much you can make.
Learn how inFlow + chocolate come together at Sjaak's
How inFlow Helps This Chocolatier Control Manufacturing Costs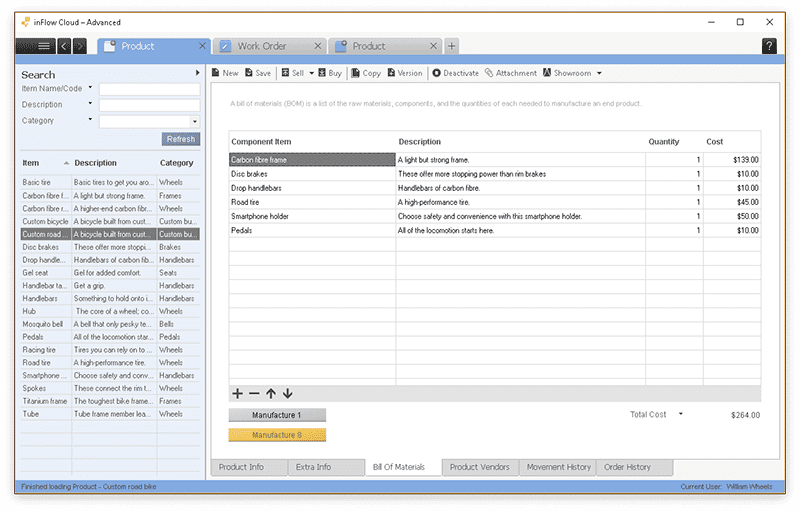 Build-to-order in a few clicks
If your assemblies are built to order (BTO), you can create new work orders directly from your invoices. And if you have multiple open orders, you can quickly forecast how much you can make with the components you have right now.
Finished assemblies show up instantly in inventory, so your warehouse team can fulfill orders the moment they're ready.
inFlow is a leader in manufacturing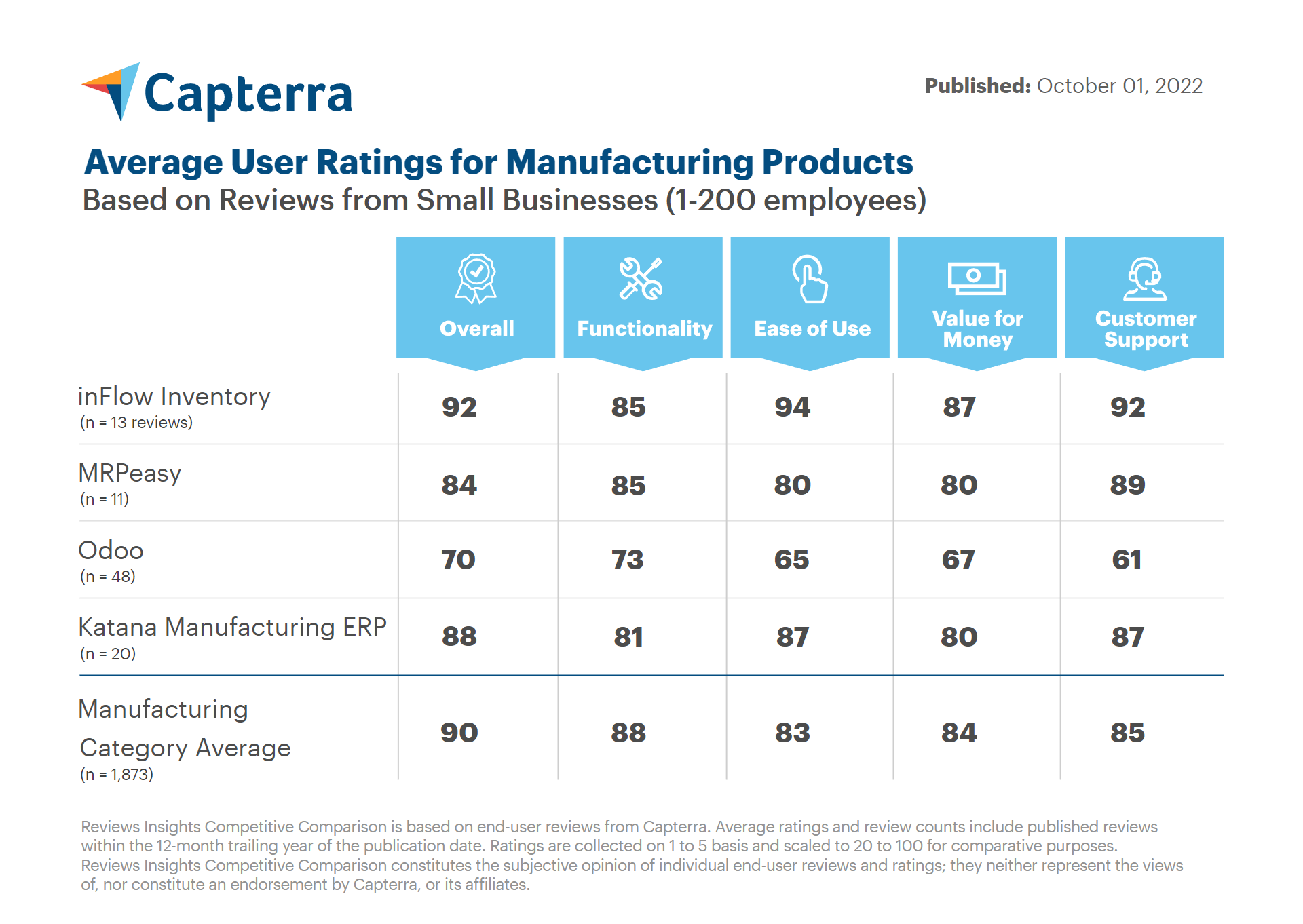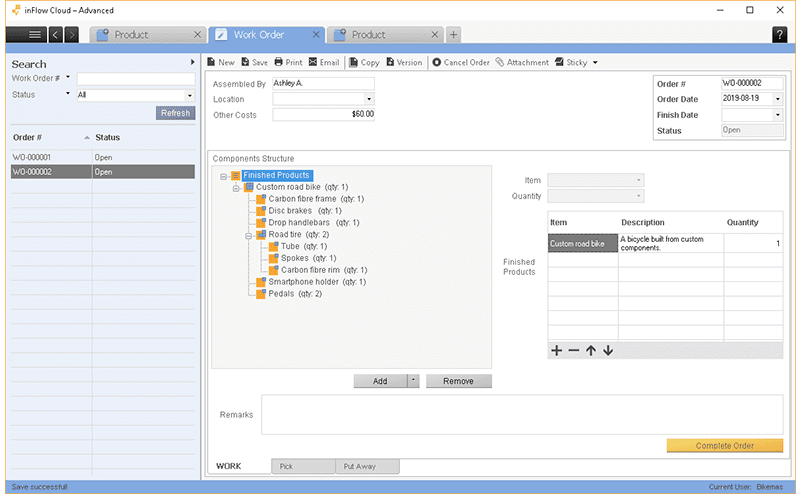 Build costs into finished products
Manufacturing is more than the sum of its parts. You have to account for labor and other incidentals alongside your component costs.
inFlow integrates those extra costs into each assembly, so your finished products are priced correctly as you make them.
You'll have all the right parts for success with inFlow